Anna Karenina, the acclaimed Russian novel famed for its nuanced exploration of unhappiness, opens with the following observation:All happy families are alike; each unhappy family is unhappy in its own way.While Tolstoy is talking about families specifically, its an interesting take on the nature of happiness and unhappiness generally that happiness is relatively uniform while unhappiness is wildly diverse.But I dont buy it.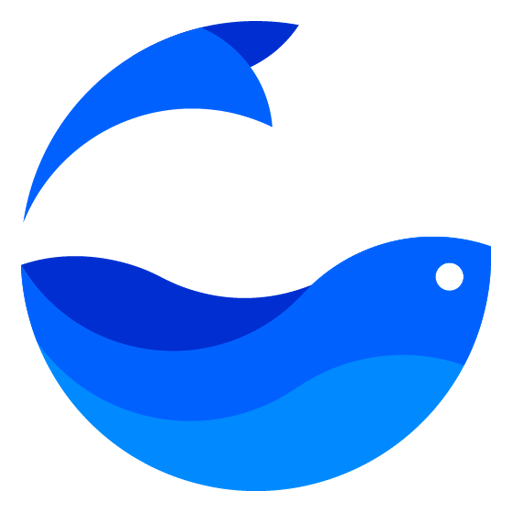 Not entirely, anyway.As a therapist, I talk with at least three or four unhappy people every day. And while there is certainly a lot of diversity in their unhappiness, I think theres a common theme in the lives of unhappy people that we often miss.
Trapped by FearMaggie has had chronic anxiety since she was a child. But over the past few years, her anxietys taken the form of panic attacks while driving, which is why she recently came to see me in therapy. Driving on small streets and around town, Maggies usually okay.
But once she has to get on the interstate or a highway, her panic rears its ugly head:She instantly feels her heart begin to race.Her chest feels tight and constricted as if she cant quite get enough air in each breath. And perhaps most alarmingly, she starts feeling funny in her head not dizziness exactly, but a kind of foggy light-headedness that leads her to imagine passing out while driving.
Understandably, Maggies freaked out about driving.Shes worried that shell pass out while on the road and hurt herself or other people in the process. And even though it takes her twice as long to get to and from work each day, she only drives on small backstreets since it lets her avoid the panic that comes with driving on the freeway.
This has been Maggies life for the last few years:Everything takes at least twice as long since she cant drive on the freeways or highways.Shes started taking anti-anxiety medication, which she strongly dislikes because of the side effects, cost, and addiction potential. And perhaps worst of all, she constantly makes elaborate plans and excuses related to her driving, often skipping out on events and activities she loves because they would involve driving on the freeway or admitting that she cant.
The few people who do know about Maggies situation have been encouraging her to face her fears and just do it. But for Maggie, its all just too overwhelming for her. And so, she hasnt been able to get on the freeway.
Maggie is stuck.Shes stuck between the fear of having a panic on the freeway and the fear that her life will continue to shrink and contract as a result of that very fear.As she told me at the end of our first therapy session:I feel trapped.
And there doesnt seem to be any way out.I believe this sense of being trapped that Maggie describes or what I call stuckness is at the heart of nearly every form of unhappiness.Is Stuckness Really the Key to Unhappiness?
Across many forms of emotional suffering and unhappiness, stuckness is a common theme:Chronically anxious people are stuck in a habit of worrying and avoiding things associated with anxiety. They know that worrying about things outside of their control makes them feel worse, but they cant seem to stop.Chronically depressed people are often stuck in a habit of ruminating on their mistakes and disengaging from previously enjoyed activities.
Life lacks meaning and enjoyment and motivation, and yet, they cant seem to do the things that produce meaning, enjoyment and motivation. Chronically unhappy couples are often stuck in angry or passive-aggressive styles of communication and behavior. They know that blaming the other person isnt actually helpful, but they cant seem to find another way of reacting and communicating.
Chronically lonely people are often stuck in cycles of fear and isolation. They desperately crave meaningful connection with other people, but theyre terrified by the idea of putting themselves out there and doing whats required to build and forge relationships.STUCK.
In Maggies case, she was stuck in two particularly pernicious and unhelpful styles of thinking and behavior:Catastrophizing. Each time she experienced a physical sensation associated with her anxiety (increased heart rate, light-headedness, chest tightness), Maggie immediately started rehearsing and visualizing all the awful things that might result (having a heart attack, passing out, killing another person on the road, etc. ) Predictably, this mental habit of catastrophizing and imaging the worst made her feel even more anxious.
And as a result, she always felt compelled to take a similar course of action: avoidanceBehavioral Avoidance. Over time, Maggie had also gotten herself into a habit of physically avoiding any situation or circumstance that might cause her to feel anxious. She stopped driving on the freeway, of course.
But she also stopped hanging out with friends who lived across town, gave up going to her weekly softball games (because people often wanted to carpool with her), and started turning down interesting projects at work because they involved traveling out of town. Unfortunately, while these avoidance patterns felt relieving in the short term, they reinforced the belief that her anxiety was dangerous and therefore made future avoidance strategies even more likely. As the examples above illustrate, stuckness often applies to what I call our inner environment patterns of thought and behavior, specifically.
Intellectually, Maggie understands on some level that habitually catastrophizing how she feels and avoiding driving is not good for her. She might even guess that theyre only making her anxiety worse in the long run. The problem is, she doesnt see another alternative.
Or perhaps more likely, she doesnt see any other alternatives that seem possible:She would like to Just do it and face her fear of driving on the freeway, but shes afraid shell pass out and doesnt want to risk hurting other drivers.She would like to stop worrying all the time, but worry just seems to happen and operate on its own. She just cant seem to pull out of it when it starts happening.
And so she stays stuck.But, its important to acknowledge that stuckness can also be the result of our external environment and circumstances:Some of us are stuck in a job we hate and cant afford the financial risks of quitting and looking for something else.Others are stuck in a relationship thats unhealthy or abusive, and for one reason or another, exiting the relationship isnt possible or has too many downsides.
Many, many people are stuck in a neighborhood thats violent or a community thats dangerous, simply because thats where they happened to be born or because its all they can afford.But in either case internal or external, psychological or environmental stuckness seems to be a core characteristic of unhappiness.Why Its So Hard to Get UnstuckGetting unstuck from structural, environmental constraints like poverty and abuse is above my pay grade.
So Im going to focus here on getting unstuck from our inner, psychological constraints, primarily mental and behavioral habits.It usually doesnt take too many sessions with therapy clients like Maggie before the reasons for their unhappiness are pretty well clarified:Whatever caused the first one, all panic attacks are maintained (and worsened) by worry and avoidance.Whatever triggers a period of sadness and depression, isolating yourself from other people, giving up on enjoyable routines and activities, and constantly berating yourself for all your past failings are whats keeping you stuck in depression.
Whatever lead to a conflict in your marriage in the first place, yelling at each other and making sarcastic comments are whats maintaining the conflict.And for many of us, it doesnt take therapy to realize that our own habits are keeping us stuck and unhappy.Most of us understand on a basic level what we need to do to make things better, but we have a hard time doing it:Understanding that worry maintains anxiety doesnt necessarily make it any easier to stop worrying.
Similarly, understanding that lack of exercise and overeating doesnt make it any easier to start exercising more and eating less.Understanding that rumination and inactivity strengthen depression doesnt make it any easier to stop ruminating and stay engaged. Similarly, understanding that smoking leads to lung cancer doesnt necessarily make it any easier to stop smoking.
While usually necessary, understanding is rarely sufficient for change.This is because on some level our stuckness or at least the behaviors that maintain our stuckness work for us:Avoiding driving on the freeway gives Maggie an instant and dramatic sense of relief from her anxiety and stress.Staying on the couch instead of going to the gym leads to a sense of comfort and ease.
Expressing anger and blame at our spouse helps us (temporarily) feel justified and better about ourselves.This point is crucial: People stay stuck for a reason.Maybe its not a reason that ultimately is in their long-term best interest, but in the short-term it usually makes sense.
I think its crucial to understand this because its humanizing and makes it easier to empathize with people who struggle. Because fundamentally, its the same pattern we all struggle with in some area of our lives:You may not struggle with your eating or weight, but maybe you have a hard time putting yourself out there in intimidating social situations.You may not be stuck in the habit of worrying and catastrophizing, but maybe you have a hard time eating healthily and maintaining a good diet.
You may not have a hard time with depression and self-criticalness, but maybe you struggle to manage your finances and spending habits.Everybody struggles with stuckness in some area of their life because theres often a basic tension between what feels good in the short-term and what leads to good results in the long-term.And whether that tension takes the form of anxiety or weight loss, that stuckness is difficult to negotiate.
Seeing this as a universal human dilemma is important, whether were trying to get unstuck ourselves or support someone we care about in their own struggles.How to Get UnstuckWhile stuckness may be a universal feature of suffering and unhappiness, it seems unlikely that theres one way out of stuckness that works universally well for different people in different circumstances.That being said, there are a couple general strategies Ive found helpful for getting unstuck that do seem applicable across a variety of circumstances.
1. Understand your stuckness on a deeper level.While simple understanding is rarely sufficient to make a change, a deeper, more nuanced level of understanding is often an important piece of the puzzle.
In my client Maggies case, for example, understanding that her habits of avoidance felt good in the short term but actually exacerbated her anxiety, in the long run, was helpful in getting her to reconsider her approach to her own anxiety. Additionally, learning that anxiety no matter how bad it felt wasnt actually dangerous physically helped quite a lot.Often the best way to achieve a deeper level of understanding of our stuckness and unhappiness is to get out of your own head.
Read a book, talk to someone else who does or has struggled with the same thing, or even get professional help from an expert (dietician, therapist, coach, advisor, etc. ). Ironically, deeper understanding is usually the result of doing different things and experiencing different situations, not just thinking more.
2. Start small with your changes.One of the most common reasons people stay stuck is that they briefly tried to change but failed.
Consequently, they internalized the lesson that they cant change and then got more stuck and discouraged than ever before. Maggie, for example, told me early on in our work about how she tried to just do it once, hopping on the busy section of the freeway at rush hour one day after work. It was incredibly scary and overwhelming and she ended up even more terrified of getting on the freeway in the future.
In our work, however, we created a list of situations that were scary for her and arranged them in order of how scary they seemed. Then, when we started to work on approaching rather than avoiding the things that scared her, but we did so in such a way that we could work up from relatively small challenges to bigger ones, building the all-important confidence along the way.No matter what your situation, trying out a change in very small ways initially is usually a good idea.
Summary and Key PointsThe main idea Ive tried to argue for is that stuckness is a common element across many and perhaps all forms of unhappiness. Often were stuck in unhelpful mental and behavioral patterns or habits like worry and avoidance. In cases like this, we can say that were stuck in our internal environment that is, our thoughts and behaviors.
But stuckness can also result from being stuck in our external environment (poverty, disease, abuse, etc. ). Its important to acknowledge that we all face stuckness in some aspect of our lives, usually because we have a hard time making decisions with difficult short-term consequences even if it means better long-term outcomes.
Two strategies for getting unstuck are: 1) Understand your stuckness on a deeper level by getting out of your head by trying new things and approaching your stuckness in new ways, including, perhaps, working with a professional. 2) Experiment with making changes in very small ways initially in order to build up confidence. Originally published at nickwignall.
com on December 7, 2018. This story is published in The Startup, Mediums largest entrepreneurship publication followed by 396,714 people.Subscribe to receive our top stories here RELATED QUESTION I didn't get Google Glass Explorer Edition.
Is trying to learn Glass dev without the hardware a futile effort? No, you can still learn the fundamentals of Glass development without the hardware. There are three main approaches for accomplishing this: 1) Visit the Mirror API documentation, get into the playground, and start hashing up some code.
Download the PHP, Java, and Python library, whichever you're most comfortable with. Familiarize yourself with the jargon and converntions (timeline, bundles, menus, etc). Read the support documentation (second link below) to see how the Glass hardware actually functions.
Build some apps to this specification. Soon enough, you will find a friend with hardware to t