Whenever I hear someone say that they tried mindfulness for a while but it didnt really work, I think to myself: No, YOU didnt work.Mindfulness isnt magic. Its not a silver bullet solution for every stress and worry and difficulty in our lives.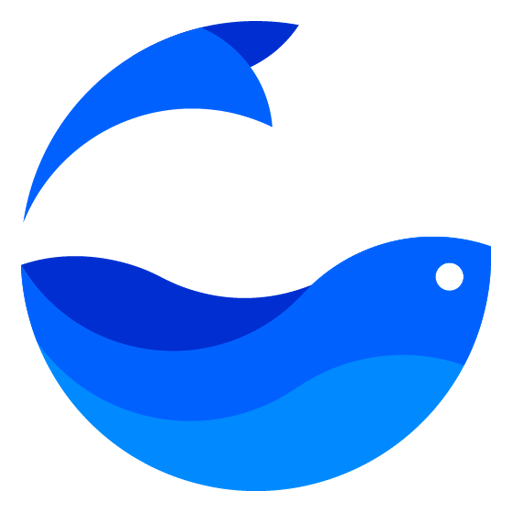 And it certainly doesnt work quickly with minimal effort or investment on our part. So its a bit baffling when people say things like:Oh yeah, I did some of those mindfulness exercises for a couple weeks but it didnt really seem to make a differenceThats like saying:I went to the gym for a couple weeks but I didnt really lose any weightOr:I studied some vocabulary flashcards for a couple weeks, but I still cant speak FrenchOf course not!Losing weight doesnt happen after two weeks of intermittently going to the gym anymore than learning to speak a new language comes after memorizing a handful of flashcards.
These are major endeavors that require a correspondingly major commitment and investment of time and energy.Mindfulness isnt any different.Mindfulness *does* work.
Just not in the way we all wish it would. Its true that mindfulness can be a hugely impactful and transformative. A large amount of research has shown it to improve everything from measures of physical health like blood pressure and immune functioning to mental health outcomes such as decreased stress, anxiety, and depression.
But the big lie everyone seems to have fallen victim to is that these improvements will come quickly and easily. That you can just add a little mindfulness to your life and all of a sudden your stress and worries will melt away.Its true that in many ways its possible to re-train our brains.
But its not going to happen after a couple weeks. Sorry. The path to failed mindfulness is paved with good intentions.
Of course, I think its admirable that people are trying to spread the word about mindfulness and package it in a friendly and accessible form. But like so many good intentions, making mindfulness seem easy has some pretty serious unintended consequences. The biggest of which is that it creates massively unrealistic expectations for how mindfulness works.
And when these expectations inevitably crash into reality, people get discouraged and write the whole process off. This is part of the reason why Ive argued that most people shouldnt use an app when they start meditating. Instead, people need to understand from the outset what mindfulness really is and how it works.
They need to have clear expectations of what it will take to get all the remarkable benefits that were promised it will deliver. They need to understand their part in making mindfulness work. Which is anything but easy or quick.
Getting realistic about mindfulness. Whenever people ask me about mindfulness, I try to be encouraging but at the same time set their expectations realistically by pointing out the following:Before you start mindfulness, try to get clear and specific about what exactly you hope to get out of it. How would you known if it was making a difference?
Being less stressed isnt a good answer. Something more specific like Id be able to play with my kid and be present for more than a couple minutes without compulsively checking my phone for new emails is better. Take some time to actually learn about mindfulness.
Read some well-informed articles about mindfulness. Watch some Ted Talks on it. Check out the Wikipedia page.
Pick up a good book on the topic. Not only will this help set your expectations realistically, it may also pique your curiosity and lead to more enthusiasm and motivation. Commit to doing it daily for 30 days.
Ive never seen anyone get any lasting, meaningful benefit out of mindfulness on a shorter timescale than 30 days. Similarly, it needs to become a regular part of your routine, so every or nearly every day is important. You cant lose weight if you eat healthily a few days a week and go back to junk food the other few days.
Similarly, mindfulness wont stick if its merely a once in a while thing.5 minutes a day is not enough. While you may feel a little calmer after just a few minutes of mindfulness, the real fruits of mindfulness tend to come with longer durations.
5 minutes is a fine place to start for the first day or two, but its usually best to quickly get up to 1020 minutes at a stretch. 30 minutes seems to be ideal. Expect it to be uncomfortable.
Mindfulness is a form of mental and emotional exercise. And like physical exercise, if its not difficult, youre probably not doing it right. Mindfulness should be uncomfortable and difficult.
We dont get growth without discomfort. Expect to be uncomfortable when youre practicing mindfulness, but reframe that discomfort as a sign of growth not failure.TakeawayI think everyone should practice mindfulness.
Its one of the most powerful tools we know of for improving our mental health and creating more acceptance and intentionality in our lives. But its not easy. We need to acknowledge that reality in order to ultimately find success with it.
Did you enjoy this article? You can find more like it, plus other guides, books, and resources for working smarter at your personal development goals at my website: story is published in The Startup, Mediums largest entrepreneurship publication followed by 312,596 people. Subscribe to receive our top stories here RELATED QUESTION I didn't get Google Glass Explorer Edition.
Is trying to learn Glass dev without the hardware a futile effort? No, you can still learn the fundamentals of Glass development without the hardware. There are three main approaches for accomplishing this: 1) Visit the Mirror API documentation, get into the playground, and start hashing up some code.
Download the PHP, Java, and Python library, whichever you're most comfortable with. Familiarize yourself with the jargon and converntions (timeline, bundles, menus, etc). Read the support documentation (second link below) to see how the Glass hardware actually functions.
Build some apps to this specification. Soon enough, you will find a friend with hardware to t