In this edition:Richard Bransons rebirth as an enemy of the people, Piers Morgans rebirth as a tribune of the people, and Keir Starmers tieFirst a confession. Though I do share the public revulsion and detestation of Richard Bransons attempt, while swinging in his hammock on his sun splashed tax exempt private island, to have the British treasury bail out his airline, I can not in good conscience touch on the subject without offering up my own experience of Virgin as a lifesaver rather than public money taker.After breaking my neck in a car accident in northern Mexico in the early 1990s, and with the British government refusing to foot the bill for an air ambulance to get me home after six weeks and two operations in a San Diego hospital and being the product of a family whose poverty was life long in duration Virgin stepped in to provide two free first class tickets for me and the nurse who was required to minister to my medical needs on the journey home.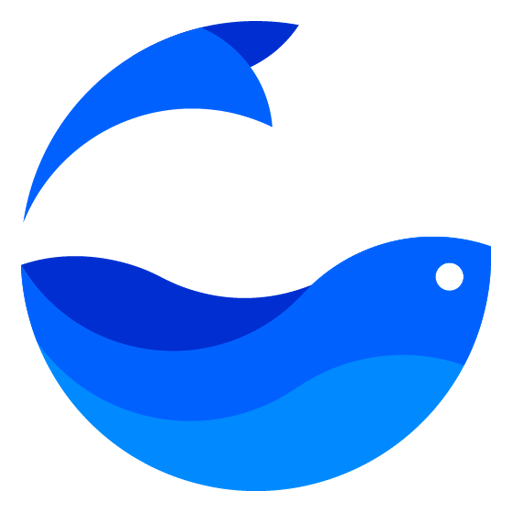 I dont claim that Richard Branson was himself responsible for making the decision that allowed me to get home, but as the owner of the company theres no doubt he was responsible for establishing the business culture that was.This exercise in throat clearing out of the way, what is abundantly clear is that coronavirus has exposed Richard Branson and others like him as yesterdays people billionaires and multi millionaires who rose to prominence during the get rich or dying trying Blair years. Back then Branson was anointed the unofficial title of The Peoples Capitalist.
He was a man who with his flowing blonde locks, perfect tan and glow-in-the-dark teeth, seemed to just want us all to have as much fun as he was, as we followed his madcap adventures and shenanigans around the globe. Virgin as a brand, meanwhile, carried that all-important stamp of cool, a corporate symbol of that Cool Britannia marketing, advertising and PR age, when life was presented to us as one big party.Now, today, all has changed and changed utterly.
The financial crash of 2007/08, followed by a global recession, the damage of which was compounded rather than alleviated by austerity in service to the god of neoliberalism, and now a global pandemic which in just a few short weeks thas aught that key workers not billionaires, celebrities, hedge fund managers or CEOs are the salt of this earth, has verily turned our world upside down.Branson, once a totem of everything supposedly beautiful about capitalism, is currently its ugly face. His rebirth as an enemy of the people charts a morality tale more compelling than any produced by Dickens, with the result that now he appears about as cool as, well, a virus.
His failure has been in so catastrophically misjudging the public mood he now finds himself pitched into the ranks of the sinners. This said though, given my own experience of Virgin, articulated above, the words of Oscar Wilde ring ever true Every sinner has a future, and every saint has a past.If Richard Branson has travelled on the down-escalator into the land of sinners, Piers Morgan has passed Branson him on the up-escalator into the land of saints.
His transmogrification into tribune of the publics righteous rage and disbelief at the governments outlandish incompetence, dissembling and borderline criminal negligence, has been one of the few positives to emerge. In the course of his championing of the NHS and care workers, lambasting of rich celebrities and rogue royals, Morgan has gained thousands of new fans and followers, evidenced in a Twitter feed littered with posts beginning with I usually cant stand Piers Morgan, but, and so on.Well nigh every morning on GMB hes been placing some hapless Tory minister or government functionary in the stocks and ripping them apart, exposing each as the second raters and bungling wing nuts they are.
Its almost not hyperbole, in fact, to claim that on coronavirus Piers Morgan is now the de facto leader of Her Majestys Opposition.Which is just as well, because Keir Starmer certainly isnt if going by the quite staggering lack of vim and vigour he brings to the job in the midst of this crisis the most serious to engulf Britain since 1940.If a leader is to succeed in politics, he must possess convictions or charisma, and ideally both.
Starmer has neither and appears less the leader of the Labour Party and more the manager of a local bank in Nether Wallop, with his tie the most interesting thing about him.Not that his shadow cabinet is much better. It aint.
A cabinet of shadows rather than a shadow cabinet, it comprises a rogues gallery of foaming centrists whose qualification for membership is a personality bypass. Presently it is opposing one of the worst British governments weve ever been cursed with not with the roar of a lion, but with the squeak of a mouse.But then maybe Im being overly unkind.
Maybe Keir Starmer and his shadow cabinet are operating to some cunning plan.National government.End.
Thanks for taking the time to read my work. If you enjoy my writing and would like to read more, please consider making a donation in order to help fund my efforts. You can do so here.
You can also grab a copy of my book This Boxing Game: A Journey in Beautiful Brutality from all major booksellers RELATED QUESTION I didn't get Google Glass Explorer Edition. Is trying to learn Glass dev without the hardware a futile effort? No, you can still learn the fundamentals of Glass development without the hardware.
There are three main approaches for accomplishing this: 1) Visit the Mirror API documentation, get into the playground, and start hashing up some code. Download the PHP, Java, and Python library, whichever you're most comfortable with. Familiarize yourself with the jargon and converntions (timeline, bundles, menus, etc).
Read the support documentation (second link below) to see how the Glass hardware actually functions. Build some apps to this specification. Soon enough, you will find a friend with hardware to t