A former client of mine well call Mary was the childhood victim of some of the worst abuse Ive ever heard of: She was chronically beaten by her alcoholic father, molested multiple times by another close family member, and frequently manipulated emotionally by her mother in order to hide the abuse and keep the family safe.The first day we met, she explained that as bad as the actual abuse and its lingering effects were, it was her inability to let go now that bothered her most:I just cant seem to let go of this Ive been to counselors and spiritual advisors my whole life trying to deal with my trauma and be free of it, but I still think about it constantly. Dozens of things remind me of my parents and what they did to me every day.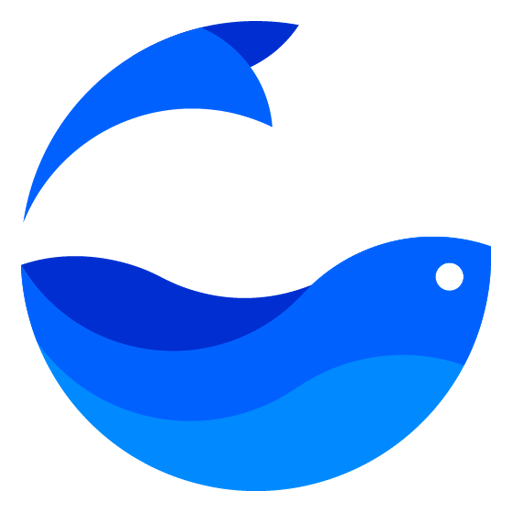 And every time, I get upset, distracted, and lose all momentum I had for my day.Im 74 years old. More than anything I want to be able to forgive them and move on with whats left of my life.
Mary and I worked together doing cognitive behavioral therapy for over a year. In that time, we gradually uncovered many of the obstacles to the forgiveness Mary so desperately wanted. And in the process, Mary slowly found her way to a kind of forgiveness of her familyand along with it, a degree of inner peace and freedom shed never known.
Its one of the great privileges of my life that I get to work with people like Mary and learn from them every bit as much (if not more) than they learn from me. What follows are 7 lessons on forgiveness I learned from my work with Mary and other clients like her.Forgiveness does not mean forgettingBaked into our culture is the notion of forgive and forget, the idea that in order to forgive we need to forget the wrongs done to us.
This is nonsense. Barring some form of serious neurological condition, its highly unlikely that youll ever be able to forget a serious wrong committed against you. But if your bar for achieving forgiveness is elimination from memory, youre setting yourself up for chronic frustration since its simply not biologically or psychologically possible.
While we cant control what memories stick with us or not, we can control our attention. We can decide how much we choose to focus on and ruminate about past wrongs committed against us. Obviously, some amount of reflection and processing of the offense is likely helpful.
But its a mistake to assume that because your mind is drawn to a specific thought or memory, you should allow your attention to stay there.If you choose to engage with and elaborate on these spontaneous memories of your offender or the offense, you will make it more likely that similar thoughts and memories arise in the future. On the other hand, if you acknowledge them but then choose to re-focus your attention elsewhere, you will make it less likely that these memories will intrude on you in the future.
Set and enforce healthy mental boundaries. Your mood will thank you for it.You cant control your memory, but you can control your attention.
Forgiveness is not a feelingMany people struggle with forgiveness because they confuse the act of forgiveness with their expected emotional outcome.Specifically, most people who are struggling to forgive desperately want to feel better they want peace of mind, less anger and hate, calm and equanimity, perhaps they even want to feel compassion or love toward their offender or the person responsible for their hurt.But how we end up feeling is a consequences of forgiveness, not forgiveness itself.
And whats more, the feelings that follow from forgiveness are not always the same. They vary greatly depending on the specifics of the people and circumstances involved.Theres no law of the universe that says everyone is guaranteed to feel at peace as a result of forgiveness.
In fact, one of things that makes genuine forgiveness so difficult is coming to terms with the fact that how you feel emotionally about a serious wrong committed against you is not fundamentally under your control.You can control your actions how you think and how you behave, including the decision to forgive but how you feel is not something you have direct control over.Of course, people do tend to feel better as a result of forgiveness, but its a mistake to expect a certain set of feelings on a certain timeline.
Forgiveness is a commitment, not a feeling.Forgiveness does not mean endorsementMany people who struggle with forgiveness have been given the advice that they need to accept whats happened and move on. The problem is, terms like acceptance are fuzzy and mean different things to different people.
Many people hear the word accept and assume that it implies endorsement, that youre somehow okay with what happened or justifying it.But acceptance does not mean endorsement or justification. Many people who are victims of an injustice are further victimized by being manipulated into believing that they were somehow at fault for the bad thing that happened to them.
Thats not acceptance. Acceptance means acknowledging that you dont have power or control over the past.This is a surprisingly hard thing to do for people who have been abused or otherwise wronged somehow because feeling like the past is controllable makes us feel more powerful.
But ultimately, its an illusion. Choosing to let go of the desire to control the past is key to taking control over your future. You can accept an offense against you without excusing it.
Forgiveness and anger dont mix wellIts normal to feel anger toward your offender. There are good evolutionary reasons for this related to the maintenance of social order and fairness. Feeling angry also temporarily feels good its an ego boost.
But in the long-run, unchecked anger often leads to unhelpful amounts of mental elaboration over the wrongs done to you, which keeps those memories strong and readily accessible in your mind.The less you mentally elaborate on your anger and what happened to you, the less frequently your mind will remind you of what happened. When you notice yourself feeling angry, pause briefly and acknowledge the anger, validating that you have every right to feel angry.
But then ask yourself: Will continuing to elaborate on what happened and extending my anger do me any good in the long-term?Just because your anger is justified doesnt mean its helpful. Validate your anger, but dont feed it.
Forgiveness does not require reconciliationMany people who have been wronged assume that they must achieve reconciliation with the person who wronged them. This is especially common, Ive found, among people with a strong religious background. While I cant speak to anyones specific religious beliefs, I do know that from a psychological perspective, reconciliation is not required for forgiveness.
And in fact, holding out for it can actually be detrimental to achieving genuine forgiveness. The problem with making forgiveness contingent on reconciliation is that other people arent under your control.No matter how much you want the person whos wronged you to see the error of their ways, offer a heart-felt apology and restitution, and mend the relationship, you cant control that.
And its dangerous to spend time and energy trying to control things we dont ultimately have control over. Specifically, Ive seen many people who are so focused borderline obsessed with achieving reconciliation with their offender, that they dont have the mental and emotional energy left over to work on the aspects of forgiveness they do have control over. In other words, theres tremendous opportunity cost in making forgiveness dependent on reconciliation.
Hope for reconciliation if you wish, but dont expect it. Forgiveness is not one decisionForgiveness begins with a single decision but it doesnt end there.No matter how many stories you hear about the moment of forgiveness, realize that forgiveness is a process, a journey.
A firm decision and commitment to forgive is an important first step, but be realistic about the fact that it is just that a first step. There will likely be many more steps along the road to forgiveness:You will continue to see that relative you had the spat with at future family gatherings. How will you handle these moments?
Memories of your trauma will pop into mind from time to time. How will you handle these memories?Your efforts at reconciliation will not be reciprocated.
How will you handle this disappointment?One decision to forgive is not enough. Be prepared to continue to forgive, day in and day out.
And while it may get easier with time, forgiveness is forever. Forgiveness is not a single decision; its an attitude, a habit of mind.The road to forgiveness is your ownAfter being wronged, our emotional landscape gets dominated by one or two loud (and sometimes culturally-engrained) emotions, typically some form of anger.
But there are almost always other emotions present and worth considering on the road to forgiveness. Cultivate the habit of looking beyond and beneath your most obvious emotions and noticing smaller, quieter ones.These emotions are just as valid as your anger, for example, but they may be more helpful.
If you can allow yourself to feel the sadness, regret, and pity for what happened, for example, you may be able to see your offender and offense in a new light. In turn, this may help you think about and act differently, perhaps in a way that better aligns with your long-term values and desire to forgive and let go.Embrace the emotional distinctiveness of your own road to forgiveness.
All you need to knowToo often we think about forgiveness in vague moral or philosophical terms. But the road to forgiveness is psychological, not moral:What are the habits of mind that genuinely set us free from past offenses and wrongdoing?What are the decisions we can make and actions we can commit to that will lead to true peace of mind?
What relationship with the past is most likely to help us move forward?As Mary said at the end of our final session together:I spent my whole life obsessed with what had happened to my past self and how I could fix it. But finally, at 75 years old, Ive learned to be selfish for the sake of my future self to really consider what I want and what I can do to make that happen RELATED QUESTION I didn't get Google Glass Explorer Edition.
Is trying to learn Glass dev without the hardware a futile effort? No, you can still learn the fundamentals of Glass development without the hardware. There are three main approaches for accomplishing this: 1) Visit the Mirror API documentation, get into the playground, and start hashing up some code.
Download the PHP, Java, and Python library, whichever you're most comfortable with. Familiarize yourself with the jargon and converntions (timeline, bundles, menus, etc). Read the support documentation (second link below) to see how the Glass hardware actually functions.
Build some apps to this specification. Soon enough, you will find a friend with hardware to t