The philosophical landscape of addiction has historically been dominated by two dogmas:The Choice Model, which claims that addiction is primarily a moral failing and character flaw.The Medical Model, which asserts that addiction is fundamentally a physical disease that we have little internal control over.And yet, if our track record of successfully treating addiction is any indicator, neither model is doing very well at guiding our approach to helping people who struggle with addictions.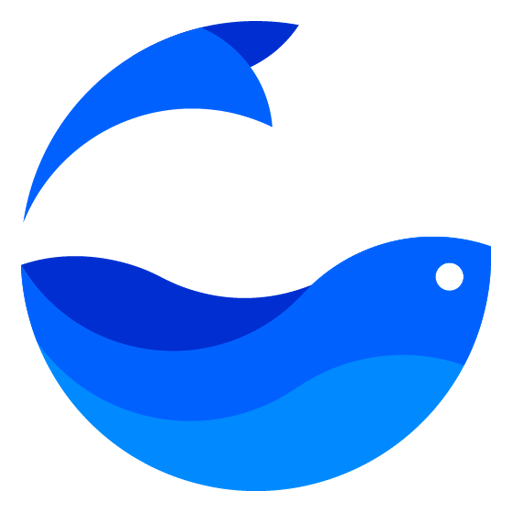 Psychologist Thomas Horvaths book Sex, Drugs, Gambling, & Chocolate: A Workbook for Overcoming Addictions makes a fundamentally humane and scientific case for reconsidering how we think about addiction, and by extension, how we try to overcome it. Specifically, the book argues that we ought to conceptualize addiction from a psychological perspective rather than a physiological or moral one.What follows is a selection of my favorite quotes from the book along with a few of my own brief thoughts reflections.
On ChangeEven severe addiction can be changed using normal human change processes.This is not a popular view in the world of addiction. In part because many people make a lot of money off the idea that addiction is an incurable disease that can only be managed.
But I believe its always worth questioning the prevailing dogma, especially if the recommendations that come from that dogma arent working.If both the medical and moral model of addiction have failed you or someone you love, why not consider a different approach?On HappinessYour life will probably be happier if your day-to-day choices are based on your long-term goals and ultimate values.
Aristotle famously said that all men aim toward the good. It takes a profound act of empathy to apply this idea to someone struggling with addiction-that even the most entrenched addiction is an attempt, however misguided, to reach the good.Instead of labeling those who struggle with addiction as victims of an uncontrollable disease or moral failures, what if we saw them as confused about the things that will and will not lead to happiness?
What if we saw them as struggling-as we all do in one respect or another-to put off short-term satisfaction in order to achieve long-term happiness?On RelationshipsIt is probable that individuals with a breadth of quality relationships are unlikely to develop significant addiction or other behavioral problems.I think the corollary is also true: People who struggle to find and maintain quality relationships are at risk to develop significant addiction.
This is important because it re-focuses our attention away from the addiction-which ultimately is epiphenomenal-and onto the source of the addiction, the thing which the addiction is so often functioning to replicate or achieve: connection.On EmptinessAddiction can be thought of as a bad habit. If you eliminate this bad habit, you will be creating a vacuum, an empty spot in your life If you do not fill this vacuum with something new (like a good habit, a positive addiction), there is a significant risk the addiction will return.
I suspect so much of relapse and backsliding comes about because of this problem. Its not enough to stop addictive behavior. We must understand the function it serves so that we can establish healthier mechanisms for achieving that same goal.
If alienation is ultimately the source of addiction, emptiness is what pulls us back.On LoveLove is the best drug.We incorrectly assume, I think, that everyone knows how to love.
But for those who were not loved at critical times, or who did not experience love in the way they needed, engaging in love themselves can be profoundly difficult. On CravingsFeelings, like cravings, are time-limited. Learn to outwit them and your behavior can become much more stable.
The real problem with instantly reacting to our cravings and giving in is not primarily a moral one. Its an informational one. When you always give in to a craving, you never learn what cravings really look like and how they behave.
Specifically, you dont get to learn experientially that cravings are inherently short-lived.Give yourself the opportunity to learn the true nature of cravings and resisting them becomes far more achievable. On RelapseAll relapses start as slips, but a slip does not have to become a relapse.
This is an incredibly useful distinction.Most of us fall of the wagon in various areas of life-that new diet or exercise regimen, for example-because we interpret any slip-up as a failure.But when we have a new term like slip it makes it easier to interpret it for what it is-a natural regression that doesnt mean anything necessarily about our ultimate chances for progress and success.
On ValuesTo know ones own values, and let them guide behavior, even if sacrifice is involved: this is a recipe for overcoming addiction.Choosing short-term pleasure or relief at the expense of long-term values is the human problem.From drug addiction and compulsive gambling to weight loss struggles and poor financial decisions, we all struggle somewhere to delay short-term gratification in favor of our genuine aspirations and ideals.
But in the perpetual struggle to stick with our goals, an often overlooked piece of the puzzle is to identify and clarify our values. The more specific and elaborate our values are, the more gravity they exert on us. Which means the easier it is to resist the pull of unhelpful momentary temptations and distractions.
What Is Addiction to You?Id like to end by asking a simple question: What is addiction to you?Addiction of any kind is a complex phenomenon, as diverse as the lives and experiences of the people suffering from it.
So dont let someone else define it for you.To understand your addiction, you need to understand your life. Thomas HorvathOriginally published at on May 30, 2019 RELATED QUESTION I didn't get Google Glass Explorer Edition.
Is trying to learn Glass dev without the hardware a futile effort? No, you can still learn the fundamentals of Glass development without the hardware. There are three main approaches for accomplishing this: 1) Visit the Mirror API documentation, get into the playground, and start hashing up some code.
Download the PHP, Java, and Python library, whichever you're most comfortable with. Familiarize yourself with the jargon and converntions (timeline, bundles, menus, etc). Read the support documentation (second link below) to see how the Glass hardware actually functions.
Build some apps to this specification. Soon enough, you will find a friend with hardware to t